Austin Chow's many adventures may make him a little hard to track down, but they sure do make for an fascinating read! In this interview, Austin tells us about life spent on 5 continents and 40 countries with just a backpack and a camera. Plus, he gives a great holiday gift recommendation! Read through to the end to find out more and thanks Austin for taking the tiem to chat and for the gorgeous photographs!
Can you tell us a bit about what you were involved in while at Princeton?
I majored in Political Economy and wrote my thesis on how and why displaced populations affect the regionalization and conflagration of ethnic conflict. I lived in Rockefeller College and was President and Captain of the Club Hockey team. In my free time, I coached Princeton Day School hockey, gorged on the buffet at Tiger Inn and labored in the dark room at 185 Nassau Street.
Talk about what you've been up to since Princeton. What are you currently working on? What has the path been like to get to where you are today? What's next?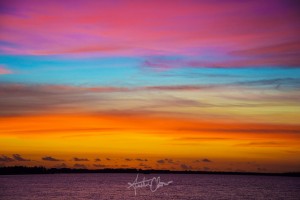 Immediately following graduation, I backpacked through Europe with my roommates. It was an eye opening experience that I highly recommend to everyone. I was always inspired by new experiences, different cultures and far out adventures, and the travel bug never really left me after that trip. Returning to the real world, I pursued a career in the sports industry, starting with entry-level jobs at Burton Snowboards and the PGA TOUR, ultimately leading to a position at IMG as a sports licensing agent. I spent almost four years at IMG representing mega-brands (ESPN) as well as start up ventures (Salt Life) before leaving for the "start up" life and becoming President of 110%, an athletic apparel and sports recovery brand. After a year with 110%, I resigned from the position and decided to take time off to pursue my passions for travel and photography. I embarked on a six month backpacking trip around the world with a good friend and fellow Princetonian, Andre Woody ('09). It was an incredible journey that could be categorized as "life changing" in terms of the opportunities it afforded for reflection, perspective, and experience to revitalize my mindset. I still feel very empowered by entrepreneurship, and I'm currently working on another start up venture in the international digital media space (Black Buddha) and have started my own fine art photography business (Austin Chow Photography) that I am very excited about.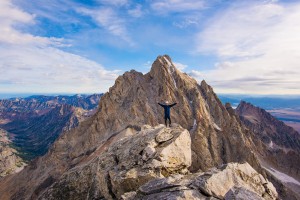 The path has taken me through 5 continents, 40 countries and 42 different states, and I feel somewhat like a hustling sponge. Sometimes you get to soak up glorious warm suds and other times you're grinding through 5 day old leftovers in the corner of a Glad Tupperware – but the objective stays the same: to never stop soaking up all that life has to offer.
That's awesome. Can you elaborate a little more on your most recent backpacking trip?
Of course, and I'll try to keep it tight. After leaving our jobs last summer, Andre and I got together and decided to take some time off to travel the world. So we bought a one-way ticket to Peru with no set agenda or return date and never looked back.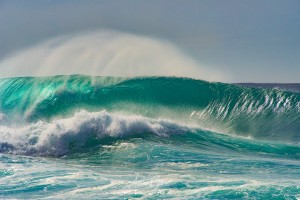 As far as our route, we headed south from Peru – traveling mostly by bus – through Bolivia, Chile and Argentina before rounding the Strait of Magellan and heading back North up the Atlantic side through Uruguay and Brazil. After Brazil, we circled back to Ecuador to sail the Galapagos Islands for a week, bused our way through Central America and pit stopped in California as we continued our journey through the South Pacific and East Asia.
It's almost impossible to describe, but some of the highlights include: trekking Machu Picchu, Mt. Fitz Roy, Torres del Paine, the Tongariro Crossing and Perito Moreno Glacier; exploring the landscapes of the Atacama, Salar de Uyuni, Fiordland and Hobbiton; strolling the beaches of Kailua, Florianopolis, Tamarindo, Fiji, Bali and the Galapagos; road tripping through Patagonia and New Zealand for weeks at a time; experiencing city life in Buenos Aires, Rio de Janeiro, Sydney, Tokyo, Panama City and Seoul; and journeying through countless historical and cultural destinations in between.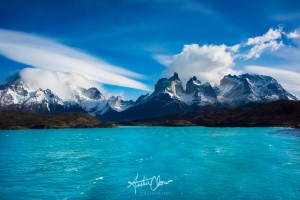 We didn't know how far we'd get or how long we'd make it, but that was one of the best parts of the adventure – we were completely free to wander.
Who is a Princetonian who has helped you along the way? Can you talk a bit about how this person has been an influence on your life or career?
Wow, this is just an impossible question. When I try to explain my Princeton experience to people – yes the education, the professors, the campus, the opportunities and Shirley's weather control panel were all top notch – but I think the people truly make the place. Excuse the Kool-Aid, but I think all Tigers would agree that the unbreakable friendships and never ending network of support that comes from being a Princetonian is worth far more than the diploma.
If you really twisted my arm, I'd actually have to say that I've been most helped by a Tiger that is no longer with us – Eliot Kalmbach. Simply put, he was one of the most amazing people I've ever met, and he left us way too soon in a tragic accident right after our graduation. His impact and influence on me has been profound. Nothing in life is guaranteed and time is our greatest and most fleeting currency. Life is to be lived as a great adventure and the magic happens outside your comfort zone. He taught me those things, and I try to live up to his expectations everyday.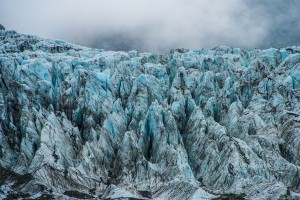 What about your life now would your Sophomore-year self be most surprised by?
If my Sophomore self were sitting in Firestone – still trying to figure out what the hell precept really was and how I was going to battle my way atop Wall Street if I declared Politics as my major – I think I'd be pretty shocked that my best days ahead would be spent living out of a backpack with a camera in my hand.
What's your favorite thing about your life right now?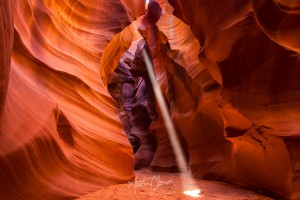 That I am chasing my own dreams and no one else's. It's scary at times, but creating your own lifestyle is more liberating and fulfilling than you can ever imagine. I currently live in Jackson Hole, work remotely, ski avidly, play beer-league hockey, and I am constantly brainstorming the next adventure – no complaints here.
Is there anything else you'd like your classmates to know about you?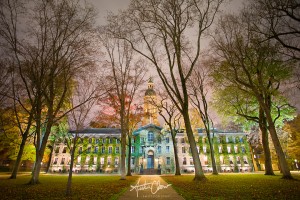 Well, if shameless plugs are allowed, I am thrilled to announce that I have become an officially licensed artist of Princeton University and just finished a special photography collection of iconic campus images. Fine art prints are now available for purchase online   and make a perfect holiday gift for fellow Tigers, family and friends of the University so definitely check them out! Also, if there are any Princetonians that want to collaborate in fine art and photography – or skiing and après – I'd love to connect.